Iceland's Majestic Landscapes.
Chilling off in Luxury with Viking Ocean Cruises Viking Saturn
Viking Ocean Cruises showcases the Viking Saturn for Iceland's Majestic Landscapes itinerary.
Showcasing Vikings luxuries awhile cruising its own Norwegian waters. Setting sail from
Bergen Norway, a UNESCO World Heritage City and a European City of Culture. This region
has the ideal combination of nature, culture, but don't miss the exciting urban life. Make sure to travel to the
top of Mt. Ulriken, where you can savor an Ulriken bun, a cinnamon pastry, with a view that is
equally as indulgent! You can walk it off later after dinner and see the at the Port of Bergen by
night with its twinkling lights.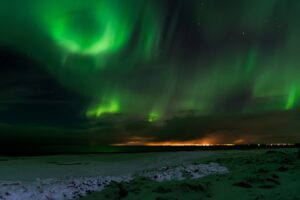 See more of Norway on your journey to Iceland
Cruising past Nordic landscapes, viewing steep primeval mountains, glacial lakes and glorious
waterfalls sculpted during the Ice Age. All creating these sprawling green valleys dwarfed by
towering peaks as you arrive at the charming port city of Flam, Norway, known as one of the
world's most spectacularly scenic places and the starting point of the world-renowned Flåm
Railway. The Eagle's Bend Tour is highly recommended here and sits perched some 2,000 feet
above the village and it all began with a thrilling drive marked by hairpin turns and incredible
panoramas. Optional kayak tour to view spectacular waterfalls, panoramas, and adventures. Relax
onboard with Beverages or enjoy tea in the Wintergarden.
Halfway between Norway and Iceland we captured stunning views of Archipelago's most
historic peninsula upon arrival into the scenic capital city of Tórshavn, Faroe Islands the legacy
of Vikings, and once home to the Viking Parliament.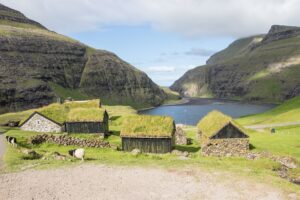 The remote breathtaking port city of Ísafjörður, in the tiny tranquil enclave of Bolungarvík,
located in Westfjords peninsula region of northwest Iceland. it's a popular destination for
enthusiasts of kayaking, hiking, biking, fishing, and bird watching and Northern Lights.
Exploring the City of Reykjavík and most popular is The Blue Lagoon, a geothermal spa offers
guests radiance of wellbeing after soaking in the healing warm waters of this subterranean spa.
What can you expect to pay for a vacation like this.
Iceland's Majestic Landscapes Viking Saturn August 7 – 19, 2024 $11,216.00 p/p dbl occ.
Penthouse Veranda Suite (PV2) Departs from Bergen – Norway to Reykjavík, Iceland.
Includes Penthouse Verandah Suite Cabin, Vikings Optional Travel Insurance with Covid
Coverage, and Viking Air – Premium Economy from Tampa, Florida.
More Luxury cruises like this;